Clarivate Analytics (formerly Thomson Reuters). S

tarting with

the volume

6

, issue 11 (

JAN-JUN 2015

),

Banat

's Journal

of Biotechnology

appears

indexed Clarivate Analytics (formerly Thomson Reuters) WEB OF SCIENCE  (from Web of Science Core Collection) http://ip-science.thomsonreuters.com/cgi-bin/jrnlst/jlresults.cgi?PC=MASTER&Full=BANATS%20JOURNAL%20OF%20BIOTECHNOLOGY, Journal Search-IP & Science-Clarivate Analytics (formerly Thomson Reuters) Web of Science BANATS JOURNAL OF BIOTECHNOLOGY. (http://ip-science.thomsonreuters.com/cgi-bin/jrnlst/jlresults.cgi)
DOIs Banat's Journal of Biotechnology partners with CrossRef to provide reference linking across multiple publishers. CrossRef uses a Digital Object Identifier (or DOI) system to link citations across publishers.Each DOI is associated with a set of basic metadata and a URL pointer to the full text,so that it uniquely identifies the content item and provides a persistent link to its location on the internet.To find a DOI number of a published article, please use the CrossRef's free DOI link look up: http://www.crossref.org/guestquery
National Center for Biotechnology Information (https://www.ncbi.nlm.nih.gov/nlmcatalog/?term=Banat%E2%80%99s+Journal+of+Biotechnology / or https://www.ncbi.nlm.nih.gov/nlmcatalog/101564899). The NLM Catalog provides access to NLM bibliographic data for journals, books, audiovisuals, computer software, electronic resources and other materials. Links to the library's holdings in LocatorPlus, NLM's online public access catalog, are also provided.
CAS Source Index (CASSI) Search Result, Banat's Journal of Biotechnology: CODEN: BJBABE–view link (http://cassi.cas.org/publication.jsp?P=LglBQf5Q2NQyz133K_ll3zLPXfcr-WXfymICNccN5mOnAwRW1JNgkDLPXfcr-WXfimSBIkq8XcUjhmk0WtYxmzLPXfcr-WXfHY4eUWgfE6aV1S-xLqoHSQ). The CAS Source Index (CASSI) Search Tool is an online resource intended to support researchers and librarians who need accurate bibliographic information. This complimentary resource can be used to quickly and easily look up or confirm publication titles and abbreviations.
COPE–view link BJB is a member of COPE (Committee on Publication Ethics), which is a charity registered in the UK. It is concerned with the integrity of peer–reviewed publications in science (https://publicationethics.org/members/banat%E2%80%99s-journal-biotechnology).
EBSCO–http://www.ebscohost.com/default.php. BJB is a member of Academic Search Premier (EBSCO). EBSCOhost® databases are the most–used, premium online information resources for tens of thousands of institutions worldwide, representing millions of end–users. EBSCO PUBLISHING–LICENSE AGREEMENT. EBSCO Publishing provides serial content in the form of online bibliographic and full text databases. EBSCO Publishing understands the research needs of libraries and offers sound solutions to those needs at affordable prices. EBSCO's databases are accessible through EBSCOhost®, an online system that combines superior content with a user-friendly, customizable interface with unique features for searching and retrieving information. Through our EBSCO SmartLinks™ technology, EBSCOhost search results provide links to the full text of articles in other EBSCOhost databases and in e-journals on subscription through EBSCO or available from CrossRef member publishers.
ProQuest–IBSS: International Bibliography of the Social Sciences– http://www.proquest.co.uk "We're creating the best search experience possible for users, while simplifying administration of e–resources for librarians. ProQuest has thoughtfully assembled the right assets and fostered strategic partnerships over the years that allow us to offer not just the right content, but also the best technology. We're taking extreme care to combine the two in ways that are truly meaningful to all types of library users."–Marty Kahn, ProQuest CEO. PROQUEST LLC–LICENSE AGREEMENT (http://tls.proquest.com/tls/jsp/list/ListHTML.jsp?start=0&productID=4940&productName=ProQuest+Technology+Collection&IDString=4940&format=formatHTML)
DOAJ
–
http://www.doaj.org,
The aim of the DOAJ (Directory of Open Access Journals) is to increase the visibility and ease of use of open increased usage and impact. The Directory aims to be comprehensive and cover all open access scientific and scholarly journals that use a quality control system to guarantee the content. (http://doaj.org/toc/9f566fb5682247e1835f20de18ce366a)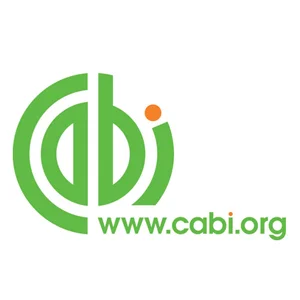 CABI–http://www.cabi.org, view link BJB is a member of CABI (Centre for Agriculture and Biosciences International)–click to see the agreement
This is an open access article under the CC BY-NC-ND license (http://creativecommons.org/licenses/by-nc-nd/4.0/). Please see CC logos policies page (http://creativecommons.org/policies) for more information about how logos may be used. This licence is the most restrictive of our six main licences, only allowing others to download your works and share them with others as long as they credit you, but they can't change them in any way or use them commercially. 
 

 

Publication Integrity and Ethics (http://www.integrity-ethics.com/affiliate/100387)
SJIF Impact Factor Evaluation, [SJIF 2013: 4.746] (http://sjifactor.com/passport.php?id=4225)
ISI Web of Knowledgev There are citations for articles published in Banat's Journal of Biotechnology, based on the Clarivate Analytics ISI Web of Knowledge.
View our Cited Reference Clarivate Analytics (formerly Thomson Reuters), Web of Science Banat's Journal of Biotechnology CITED REFERENCE INDEX References 40 Web of Science Web of Science [v.5.17] – Web of Science Core Collection Cited Reference Search Step 2_Banat's Journal of Biotechnology Web of Science [v.5.17] – Web of Science Core Collection Cited Reference Search Step 2_BANATS J BIOTECHNOL